To keep the cost affordable for everyone there are two versions of the class with monthly membership options.  You simply pay a low monthly fee and you have access to the course materials based on the version you choose. You can cancel your membership at any time.
---
STANDARD VERSION
THE STANDARD VERSION includes email tutoring that gives you the opportunity to ask questions about the course and get feedback on the material covered. The course can be taken any time via on-demand viewing and you determine the pace at which you take the course.  When you pay in full you will have immediate access to all the sessions.  If you choose the monthly membership option you will have access to the first three sessions immediately for the first month and then have access to each additional session about every two weeks until all 16 sessions have been loaded into your members area.
The STANDARD VERSION comes with basic email tutoring package
Select your credit card payment option below by pressing the appropriate yellow button
STANDARD VERSION LIFETIME ACCESS (One Payment and immediate access to all 16 Sessions):
MACHE SPECIAL $267 ($30 Off) USE COUPON CODE (MACHE16)

————————————–
NEW STANDARD VERSION – 12 Month + 2 Bonus Months annual plan(One Payment with full access for 14 months):
Course can be viewed 24/7 and email tutoring is available during the entire term.
---
MENTOR VERSION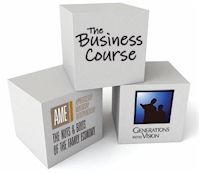 This is a new version of the Business Course sponsored by AME and Generations with Vision.
It is designed to be led by a Mentor (an adult with some business experience).  This version does not include any email tutoring that comes with the other version of the course.
A downloadable Mentor Manual is available for the mentor who will lead you through this verison of the course
Select your credit card payment option below by pressing the appropriate yellow button
MACHE SPECIAL FREE BOOK with PURCHASE OF ANY MENTOR VERSION
MENTOR VERSION LIFETIME ACCESS (One Payment and immediate access to all 16 Sessions):

——————————————————–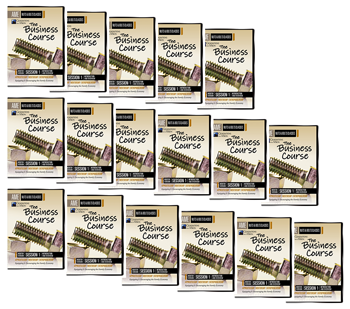 MENTOR VERSION DVD Set  (One Payment – 17 DVD's, including one DVD with all download files for Mentor Manual and Assignments – no online access):

---
BOOKS and DVDS
Do-It-Yourself Marketing Handbook $10 (Comes with Digital Upgrade
Coupon)
How To Write A Marketing Plan 3 DVDS $25